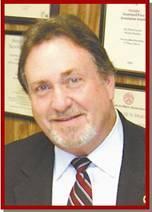 On behalf of my fellow Tifton City Council members and all the citizens of Tifton, I want to welcome you to Georgia's Friendly City! As you will soon be able to tell, we take great pride in our special community as it is rated "One of the Top 100 Cities" in America.
Our community is strategically linked through major interstates and state highways as well as several major rail lines to the entire United States. These major arteries have enabled Tifton to become a major distribution and transportation hub for our region.  In addition to easy access from all points, our City hosts several outstanding higher education institutes including University of Georgia Tifton Campus, Abraham Baldwin Agriculture College, Moultrie Technical College and Troy University.  We also have a very progressive grade school program.  These educational institutes are further enhanced by world renowned agriculture research being conducted by the University of Georgia and the United States Agriculture Department.  Another important complimentary part of our community is the excellent medical facilities available, specifically the ever expanding regional medical center. As part of being named "One of the Top 100 Cities" in America, Tifton provides its citizens with a state of the art high speed internet service, digital telephone service, cable television, along with natural gas, water and sewer services.  All of these services are provided though our one stop office located in the beautifully restored City Hall.
I trust your stay with us, whether it be for one night or for a lifetime, will be enjoyable.  I also hope that you will take the time to visit our Historical Downtown where you will see a wide variety of retail shops and restaurants.  Our downtown provides a true "Sense of Community" that enables Tifton to truly be the "Friendly City".  In addition, Tifton is home to the Georgia Agrirama, Atlantic Coastline Artist Guild and a Train Museum.  Tifton is also known for its local festivals such as the Arts in Black Festival and Love Affair Fine Arts Festival to name a few.
Needless to say, if I or any of the City staff can be of any assistance, please do not hesitate to contact us at 382-6231.
Sincerely,
J. G. "Jamie" Cater, Jr.
Mayor