Welcome to the Traffic Division!
A Division Of Public Works Department
ESG:
The City of Tifton partners with ESG Operations, Inc. to bring our community the best services and resources available while maintaining and/or cutting costs. Together, the City and ESG put the citizens' best interest first.

---
Contact Information: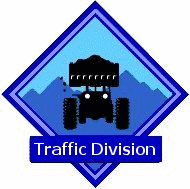 Michael Mitchem
Traffic and Inventory Supervisor
Office (229) 391-3980
Fax (229) 556-7424
Mailing Address:
P O Box 229
Tifton, GA 31793-0229
Visit Us:
Harrison Walker Complex, 1000 Armour Road, Tifton, GA 31794
---
Mission Statement:
"The provision of quality and value based services for our customers."
Vision Statement:
"Continuous improvement in the delivery of our services and updating of traffic signals."
Division Description:
The Traffic Division oversees and maintains all traffic signals, street signs, painting and striping of roads inside the city limits unless on State routes.
---
To report Street Name signs or Stop Signs that need to be replaced,
please call 229-391-3944 from 7:00 AM - 5:00 PM.
After Hours - 911