Welcome to the Vehicle Maintenance Shop Division!
A Division of Public Works Department.



ESG:
The City of Tifton partners with ESG Operations, Inc. to bring our community the best services and resources available while maintaining and/or cutting costs. Together, the City and ESG put the citizens' best interest first.

---
Contact Information:
Bert Hutchinson,
Fleet Maintenance Superintendent
Office (229) 391-3890
Fax (229) 391-4738

Mailing Address: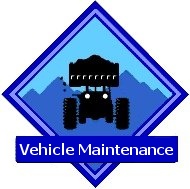 P O Box 229
Tifton, GA 31793-0229
Visit Us:
Harrison Walker Complex, 1000 Armour Road, Tifton, GA 31794
Mission Statement:
"Provide the highest quality, value based fleet maintenance services
for our customers with available resources and trained, dedicated
helpful professionals."
Vision Statement:
"A state of the art fleet maintenance facility staffed with trained
professionals providing the highest quality of service available in a
timely and cost effective manner."
Division Description:
The Vehicle Maintenance Shop services and performs regular
maintenance on more than 548 vehicles/equipment as required to maintain
in operational condition.